Below are the instructions for updating your credit card information online.
**VERY IMPORTANT: Must click "SAVE" and "SAVE CREDIT CARD" buttons on EACH pop-up box** (Follow screenshot instructions below)
Please let us know if you have any other questions.

1. Go to: simplylawn.com and click the "Sign In" button in the upper right corner of the website
2. Log in to your account
3. Click on "Update Your Credit Card"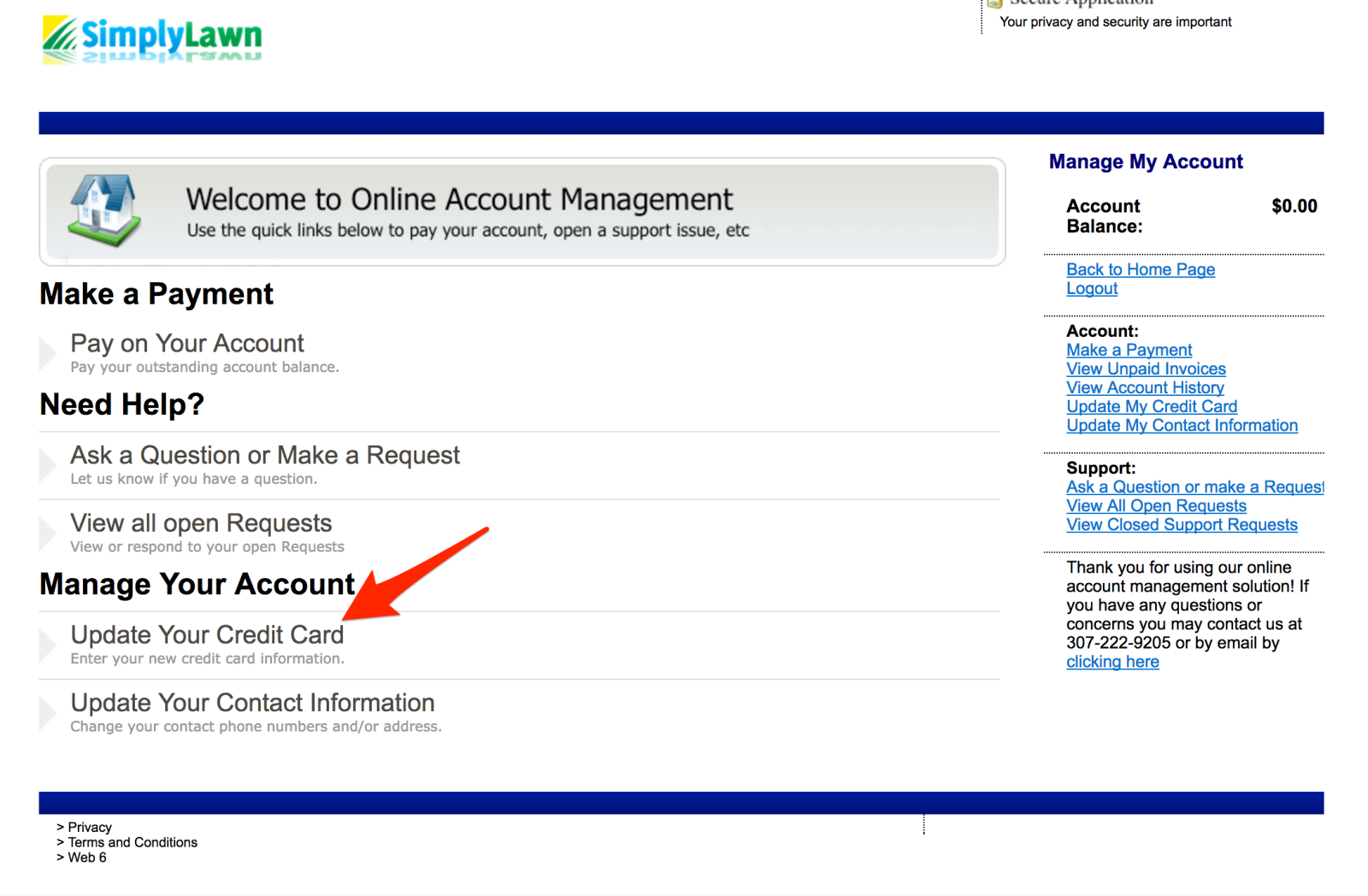 4.Click on "Edit Credit Card" button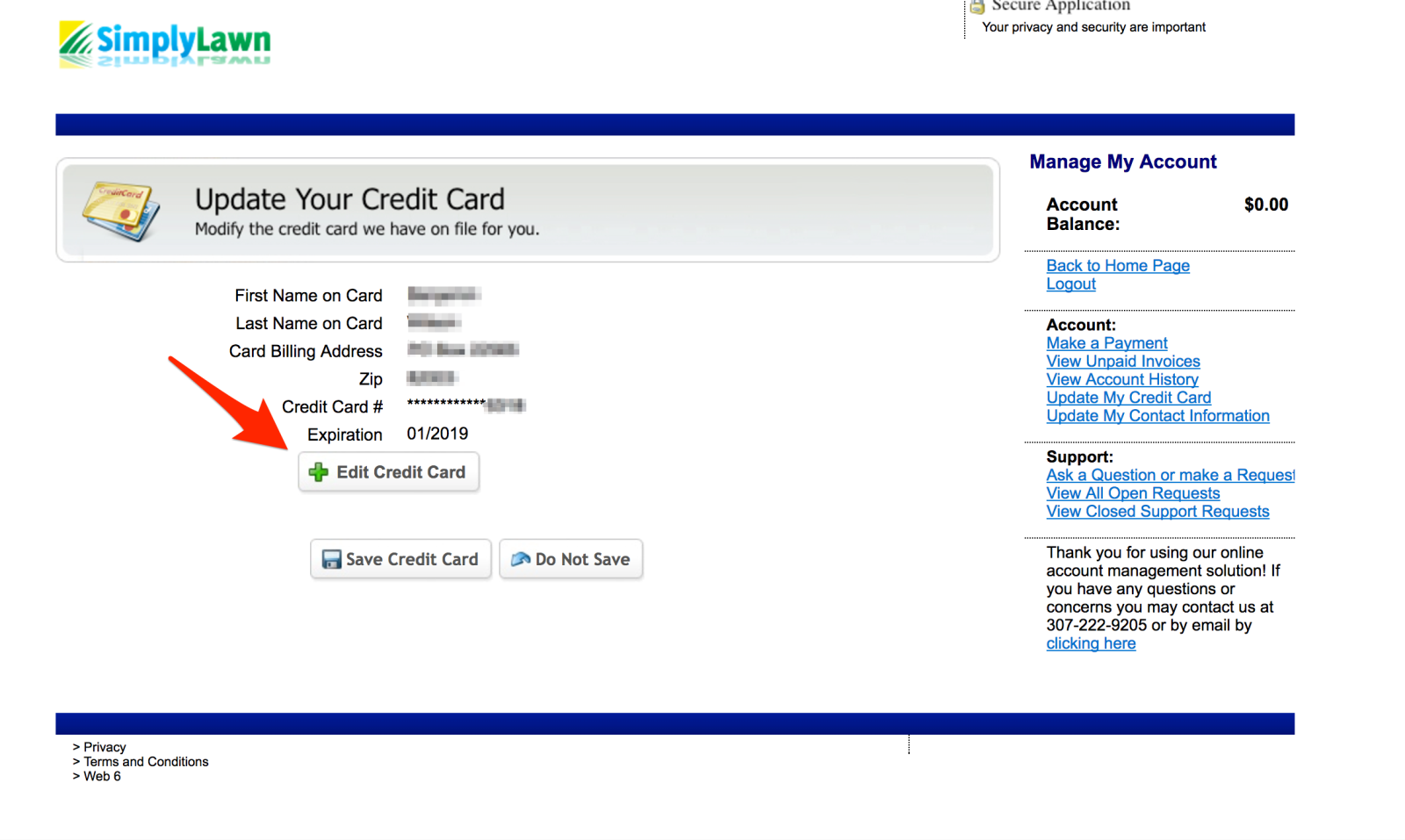 5. Enter your Credit Card Information then Click SAVE to authenticate your card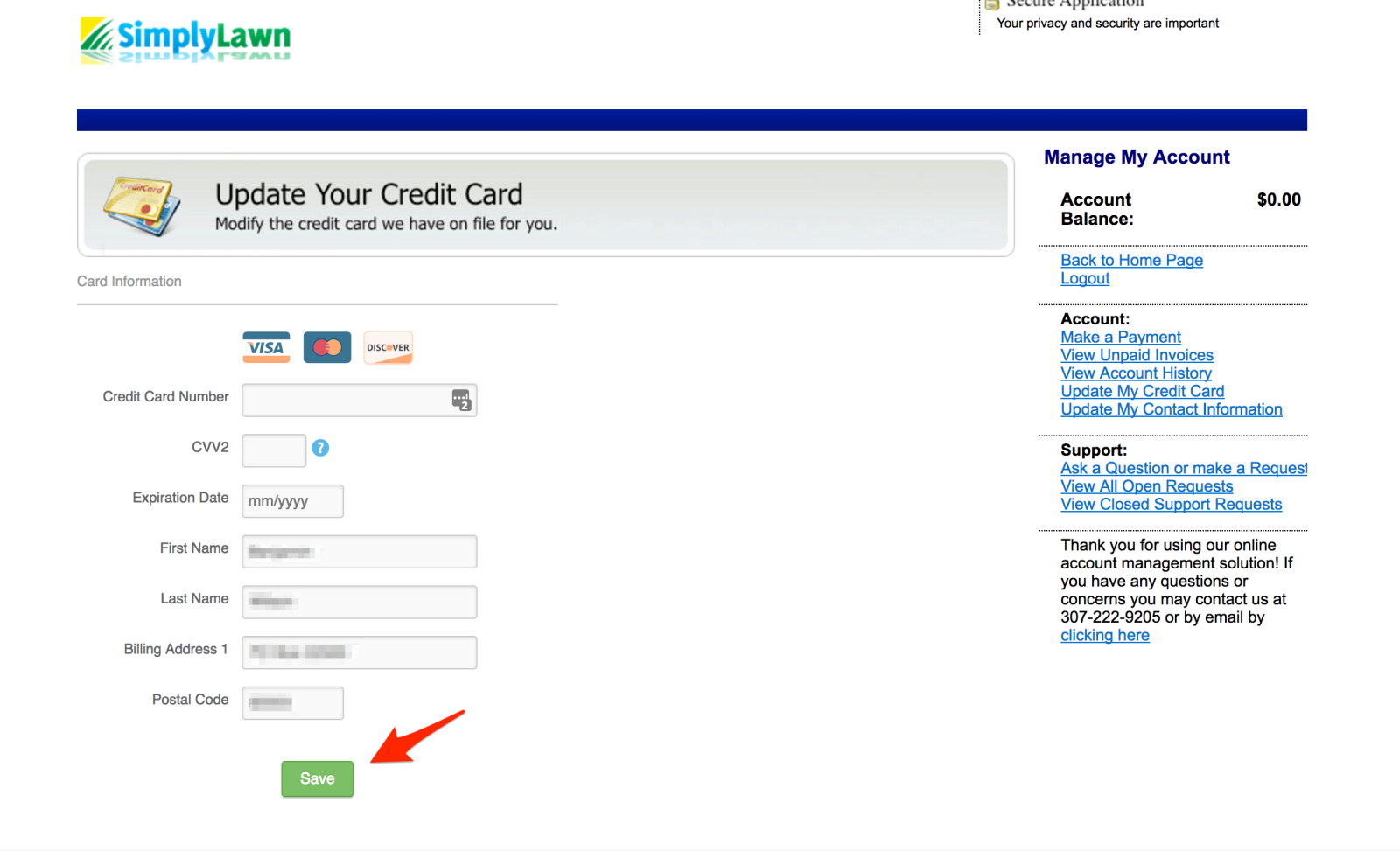 6. Once your card has been entered successfully, click "SAVE CREDIT CARD" to save.