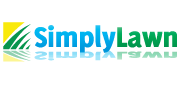 If you haven't received your initial welcome letter, please let us know and we'll send it to you. If you've already received your email with your username and password, please read below:
To log in to your account, simply go to SimplyLawn.com, look for the "Client Sign-in" button in the upper right-hand corner and click it. On the next page enter your username in the username box and your password* in the password box. Click login.
After logging in, we recommend that you change your password (you can also change your username if you wish). For security please use at least one uppercase letter and at least one number in your password.
From our website, you can pay your bill, ask questions, request service, and report concerns. You can also see your account balance, invoice and payment history.